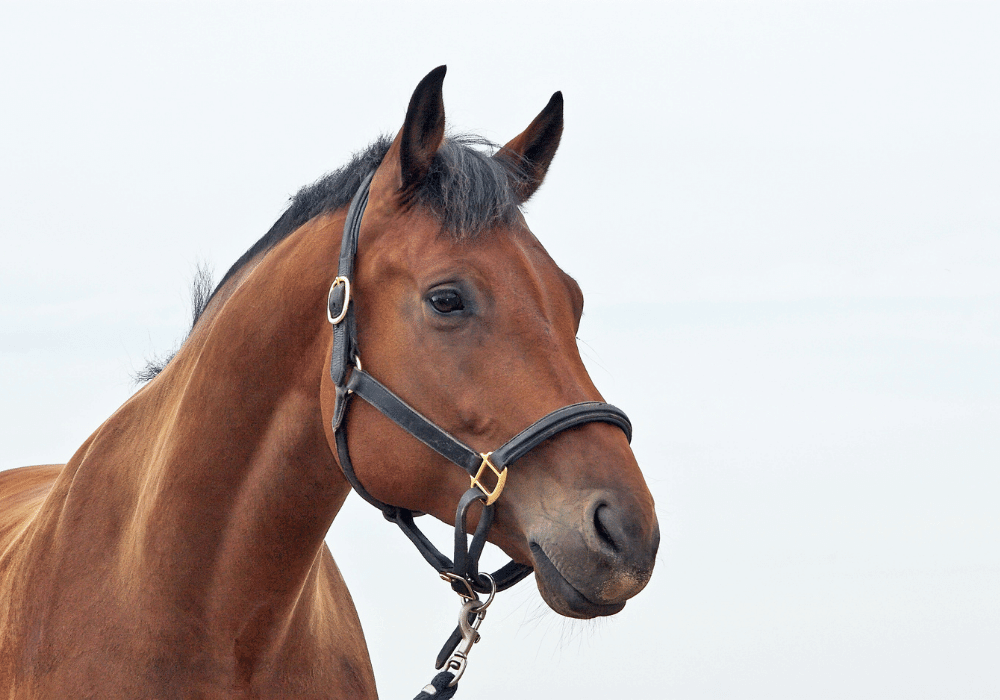 Strangles is a highly contagious and potentially fatal disease. When it comes to dealing with strangles, prevention is better than cure. However, it is important to know what to do in the event of a suspected or confirmed strangles outbreak. This blog outlines how to reduce the impact of strangles, as well as equine strangles treatment.
What to do if You Suspect Strangles
If you suspect strangles, you should call your vet. They will come and take samples, which will help confirm an infection. In the meantime, you should isolate the affected horse. Keep it away from other horses and ensure that any equipment used for the affected horse is not used anywhere else. This applies to mucking out tools, grooming kit, feed bowls and water buckets. Do not handle other horses after being in contact with the suspected case, and don't allow any other horses to enter or leave the yard.
Strangles is not an airborne disease. It is spread by direct contact and contaminated objects, including shared water troughs or the clothes and hands of people who have been caring for the sick horse.
When dealing with a suspected case of strangles, taking these steps is essential in minimising the spread of the infection.
Equine Strangles Treatment
In most uncomplicated cases, horses will recover from strangles with supportive care and symptomatic treatment. Anti-inflammatories such as Bute will help reduce pain, fever and inflammation. Soft, moist feeds may be easier for the horse to eat.
Antibiotics are not typically used in uncomplicated cases. However, in severe cases of strangles, the horse may require hospitalisation and more intensive care. In these cases, the horse may struggle to eat or breathe.
Strangles Biosecurity
Routine Yard Biosecurity
Biosecurity should always be a consideration for yard owners and horse owners. It is not just something you should implement when an outbreak occurs. For example, any new horses entering a yard should be quarantined for 3-4 weeks. This is in case they are incubating an infectious disease such as strangles. Horses in quarantine should be checked regularly for signs of illness. Symptoms include dullness, high temperature, nasal discharge and swollen lymph nodes.
There is a strangles vaccine available. Whist the strangles vaccine does not stop horses from catching strangles, it can help to minimise the clinical signs of strangles and generally results in faster recovery from a strangles infection. Your vet will be able to advise you on strangles vaccination.
Containing and Monitoring a Strangles Outbreak
While there is no legal requirement to declare a strangles outbreak, owners and yards are encouraged to alert neighbouring premises or venues where the affected horse has recently been. This will allow other horse owners to monitor their horses more closely, which should help to reduce the spread of the outbreak.
Any confirmed or suspected cases should be isolated away from the rest of the yard and attended to last – after any healthy horses. They will need their own kit, which must not be used for any other horses. These horses must not be able to have any nose-to-nose contact with any other horses.
Horses that have been in contact with confirmed or suspected cases in the past 3 weeks could be incubating strangles and should have their temperatures checked twice daily. If their temperature goes above 38.5oC or they exhibit any other signs of strangles, they should be moved to the isolating group.
A useful document detailing how to manage and eradicate strangles can be found here.
Avonvale Emergency Equine Vets
Avonvale Equine Vet Practice provide routine and emergency vet care to all equines. If you require advice on equine vaccinations or an emergency call-out, our vets are ready to help. Night or day, there will always be an Avonvale equine vet on-call. Register your horse, pony, donkey or mule with us today.